Appliance Repair In Atlanta, GA
In Atlanta GA, we specialize in servicing and repairing appliances. We know that working appliances are crucial to your everyday tasks. That's why we have dedicated ourselves to helping people just like you in Atlanta with their appliance problems. If you have an appliance with a problem, don't hesitate to call and we will service it to perfection.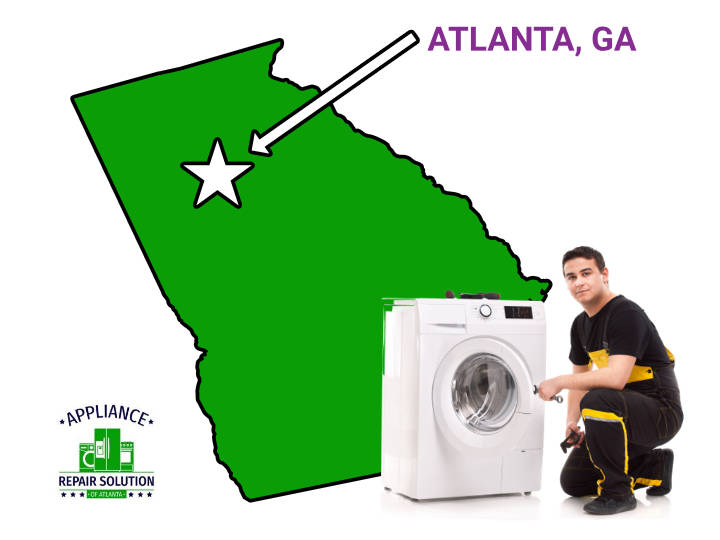 Service All Types Of Appliances
We service all types of appliances including refrigerators, dishwashers, washing machines, dryers, ice makers, microwaves, ovens, and any other appliance. No matter the brand we service them all, including:
Whirlpool
LG
Samsung
Frigidaire
KitchenAid
Bosch
Miele
Maytag
and more…
See the full list of appliance brands we service.
If you need appliance repair you can count on, or just got an appliance no one services, we can help. Call today and see how our experienced techs can get your appliances working again!
Work Around Your Busy Life
You are busy, you have so many things going on. That's why we focus on helping you get quality service fast! We take extra care to come on time, repair efficiently, and get out of your hair before you even know it. See the appliance repair services we offer.
If you're busy and got an appliance that needs repairs, call today and we will take extra care to get everything working quickly.
Atlanta is a metropolis in Georgia. With around 500000 residents, this city is full of life and is growing rapidly. Atlanta is full of parks and paved trails that line the city. And of course, there are appliance repairmen like ourselves, working diligently to service Atlanta's residents with care and professionalism.
If your appliance is down, call today and see how we can get your appliances in working order today!